A week ago, an American collector from Martin Toys sent me a picture of a toy.
It is a figure of a man with a metal ball in both hands. His looks show the pointed nose and the luxuriant head of hair! The waistcoat and tie are similar to the barber made by Fernand Martin.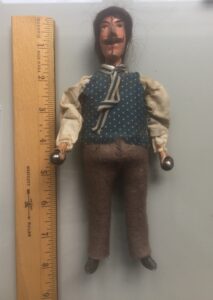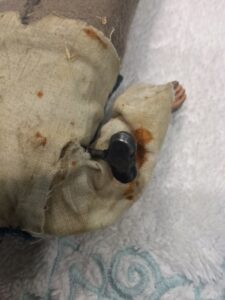 The collector asked if I had seen this before. He referred to page 176 of my Martin book. On this page you can see a picture of 'The Martin Exhibit' which took place at the St. Louis World's Fair in 1904.
After some searching we found the Martin toy in the bottom right corner of the photo (see the white arrow). I have not seen this toy 'in real life' before, so I do not know whether it might represent a juggler or a 'jeu de boules' player?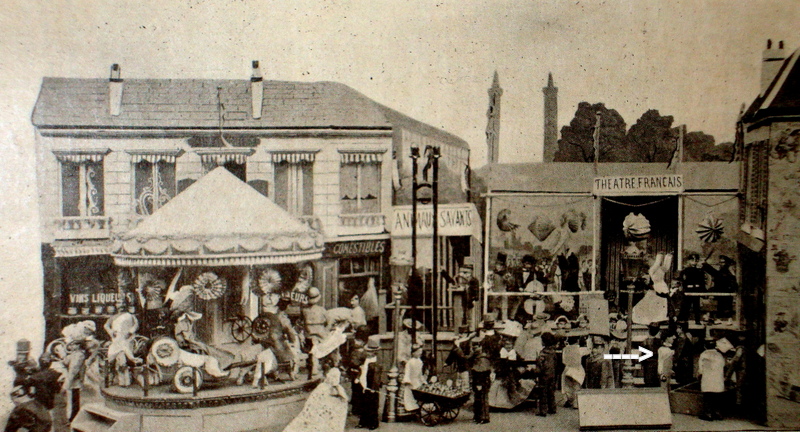 After 'Le Joyeux Contrabassiste' this is the second toy that was made for this exhibition in St. Louis and is not known from the existing production lists of Fernand Martin. The key is in line with the above date.If you look at the photo of St. Louis, it is not inconceivable that an 'unknown' piece of toys from Martin will pop up in the future.
So … to be continued? That is also up to you so please keep met informed!
And … do not forget to watch the auction of Frank Mohr's Martin collection in September at Bertoia!
About the Author: admin